What is Creafactory?
Creafactory is a scenography agency (equipment, exhibitions & cultural engineering) founded in 2007 by Jérémy BARRAULT and Jérôme DONABEDIAN.
We design exhibition installations, spatial immersions, technological and innovative scenic installations for performances, and creative and communication venues: museums, permanent exhibitions, auditoriums, opera houses, theaters, multimedia studios, interpretation centers, convention centers, multimodal halls, and hybrid and innovative venues.
The agency is at the crossroads of design, technical assessments, and applications. We work with project management teams, architects, acousticians, technical consultants, and all construction companies.
Our guiding principle is to support our customers (public and private) with constant advice and careful monitoring.
The aim is to push the qualitative process to the point of obtaining convincing results.
Our software :
Suite Adobe TM / ArchiCADTM / Sketch-up TM/ Dialux TM / Lumion TM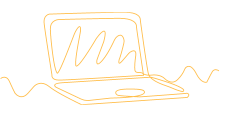 The team :
Jérôme Donabédian, Jérémy Barrault and Ghislain Merat have multiple backgrounds: « ENSATT » school (National School of Arts and Theatre Technology), « Institut Général des Techniques du Spectacle » institute (Institute of Entertainment Technology, Management of Cultural Facilities).
We've divided our missions into three departments, each with its responsibilities, but often with a complexity that combines these fields of expertise:
Construction Project Management & Lighting Department: Jérôme Donabédian
Studies, Programming & Exhibition Department: Ghislain Merat
Sound, Video & Multimedia Department: Jérémy Barrault

Mission Offers :
Construction Project management
Project management assistance
Programming and master plan
Audit, diagnosis, feasibility